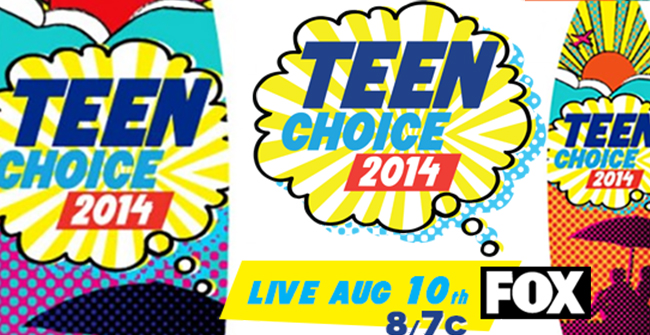 Thanks for Entering
All initial entries must be received no later than Friday, August 1 at 12 midnight.
If you are selected to participate in the contest to win tickets, you will be notified by a representative from KCBA FOX 35
A minimum of 6 teenage semi-finalists will be selected to participate in a "popularity contest" in which they will encourage their friends, family and even strangers to vote for them at a special web page set up for the contest.
The contestant to garner the most votes will win four tickets to the Teen Choice Awards at Pauley Pavilion in Los Angeles on Sunday, August 10th — at $600 value.
As you are waiting for confirmation that you have been selected as a semi-finalist, you may want to start searching (or take) a picture that will help you win votes. And think about what you'd like printed with that picture.
Again, thanks for entering and Good Luck!