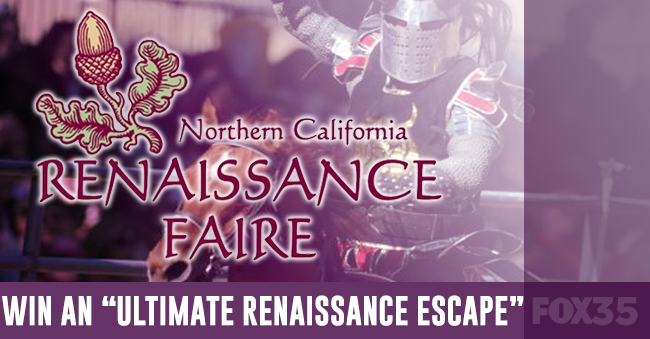 Step back in time for the 2015 Northern California Renaissance Faire, September 19 – October 18. 2014.  Casa de Fruta is transformed into a midieval village as royalty and peasants alike re-create life back in Renaissance Times.  This festival is voted one of the nation's best by the Travel Channel.
KCBA FOX 35 is giving you a chance to win a family four pack of tickets.
Get in to win, fill out the form below
Good Luck!
Read more about the Northern California Renaissance Faire here:  Nor Cal Ren Faire Website
[gravityform id="15″ name="Win Renaissance Faire Passes"]