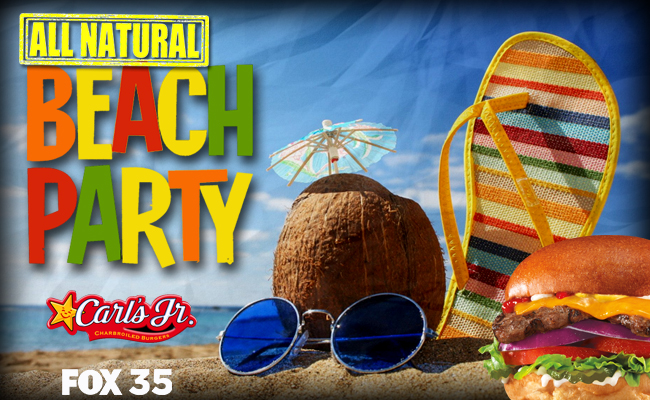 So, you've got a special occasion that you'd like to celebrate.  It could be your birthday, an anniversary or maybe even something as simple as sticking to your New Years Resolution.
KCBA FOX 35 and Carl's Jr. want to help you celebrate those special moments in your life with an All Natural Beach Party featuring the Carl's Jr. All Natural Burger. It's fast foods's first all natural, grass fed burger.
Just use the form below to tell us all about your special occasion and we'll pick two winners to receive a pack of 10 All Natural Burgers from Carl's Jr plus some fun stuff for a beach party.
[gravityform id="17″ name="All Natural Beach Party"]