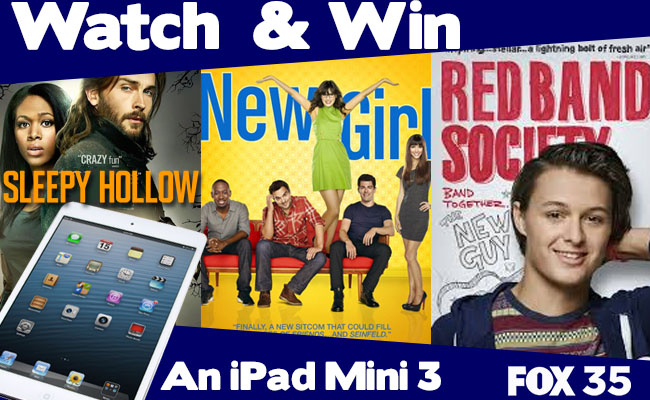 It pays to watch some of your favorite programs on KCBA FOX 35.
Starting Monday, November 10th you have a chance to win a brand new Apple iPad Mini 3 when you watch Sleepy Hallow, New Girl and Red Band Society.
Just watch your favorite programs and look for the secret code word.
When you see the code word, just  log your code word in the form below along with your contact information.
One entry per person per day.  Then we'll select one winner to receive the Apple iPad Mini pre-loaded with the FOX NOW APP so that you can watch all your favorite FOX shows on the go.
Contest begins Monday, November 10 and ends on Monday, November 24th.
When do the programs air?
Sleepy Hollow:  Mondays at 9:00 pm
New Girl:  Tuesdays at 9:00 pm
Red Band Society:  Wednesdays at 9:00 pm
[gravityform id="16″ name="Watch and Win an Apple iPad Mini 3″]