Want to submit a Community Calendar event?
Email your community events at least two weeks in advance to: KCBACalendar@entravision.com
Monterey County & Santa Cruz County COVID-19 Relief Funds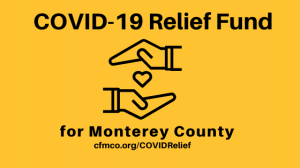 In Monterey County, The Community Foundation for Monterey County and the Monterey Peninsula Foundation have created the COVID-19 Relief Fund to help those in our community affected by the impact of the Coronavirus. The COVID-19 Relief Fund will address the immediate and longer-term needs of our region's most vulnerable residents. For more information, to make a donation, or to apply for a grant as a non-profit organization, visit CFMCO.org.
Email your community events at least two weeks in advance to: KCBACalendar@entravision.com