CW can be found:  
Over the air on 35.1
Charter 3
Not on Dish and Direct
AT T 35/1035
Suddenlink 4
Xfinity 14
Fox 35, can be found on:
Over the air on 46.2
Charter channel 4
Xfinity 3 and 702
Direct TV 47
Dish TV 35
AT T 14/1014
Suddenlink 3
High Five Awards
Nominate Someone for a High Five Community Excellence Award!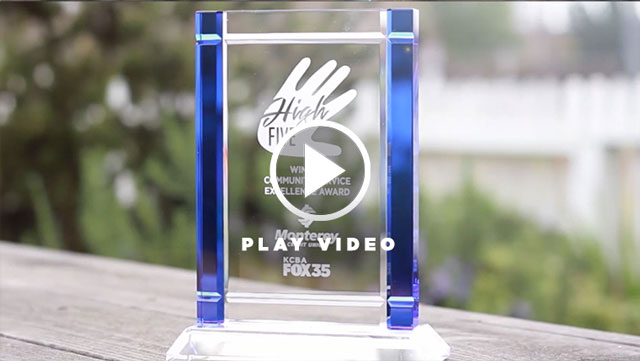 Every quarter, KCBA FOX 35 and Monterey Credit Union acknowledge a member of the community for their outstanding service and dedication to the Monterey, Salinas, and Santa Cruz area. The High Five Community Excellence Award is a proud recognition of the work that outstanding individuals contribute to a better and more inclusive Central Coast.
CLICK HERE

to nominate someone making a positive difference in the community!
LATEST HIGH FIVE AWARD WINNERS
Leticia Hernandez
Leticia Hernandez is the founder of the Natividad Creek Park Community Garden, located in the very Salinas neighborhood she was born and grew up in. It's been five years since Leticia gained the trust and permission of the City of Salinas to begin building her garden with help of family and neighbors. Since day one, its doors have been open 24/7 to anybody and everybody interested in harvesting or contributing to the garden. Today, Leticia has forged many fruitful partnerships with local community organizations. Together, they're creating programs for youth and families across the county that help educate, nourish, bring together, and vitalize the community. Make you visit to the Natividad Creek Park Community Garden today — Located at 1395 Nogal Dr, Salinas, CA 93905 — and help promote a more health-conscious 831 by spreading the word!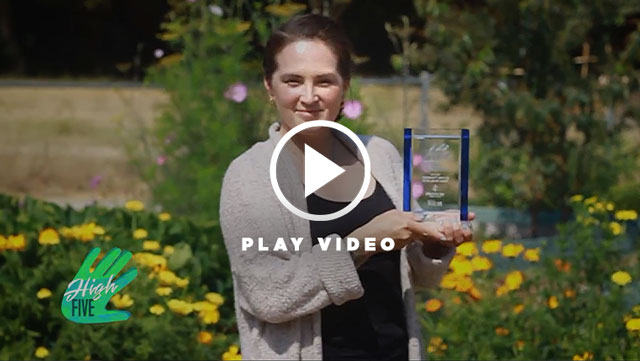 Tanya Kosta
Tanya Kosta is the founder of ALL IN Monterey, a 100% volunteer organization that provides immediate relief to ever-unfolding community needs. Whether it's continuing to operate their weekly food drive and clothing donation center at Seaside High School, delivering essentials daily to neighbors without means of transportation, setting up Holiday drive thru events or even COVID-19 vaccination clinics, Tanya and her team are bringing hope, smiles, and rescue to families in our 831 area. With partnerships like the Food Bank for Monterey County and the Monterey Peninsula Unified School District, as well as local family businesses like English Ales brewery in Marina, ALL IN is showing what positive local change can occur when a Central CA community rises to support itself. Thank you for your initiative and compassion Tanya!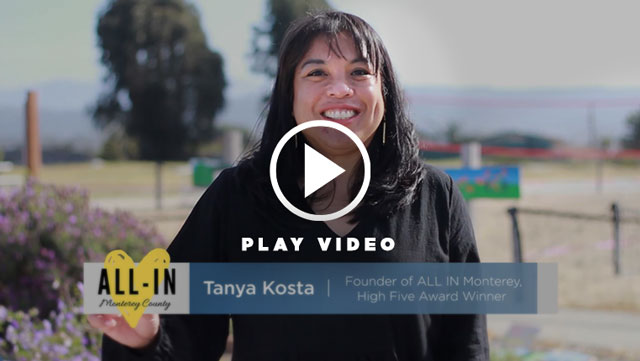 Alma Rocha
Alma Rocha is the Education Liaison and Advocate Supervisor of CASA of Santa Cruz, a non-profit that advocates for children in foster care. CASA provides court appointed volunteers so each child in the dependency court system feels cared for and connected with the people, families, and resources they need to heal and flourish into adulthood. Congratulations and thank you, Alma, for ensuring educational opportunities for foster youth and making sure their advocates are equipped to support their growth!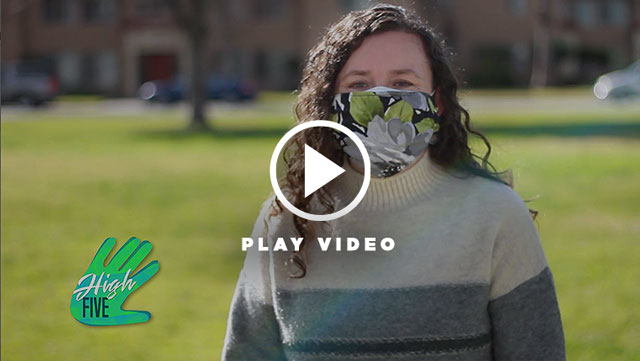 Helen Handshy
Helen Handshy is the co-founder of the Big Share, a collaborative in Big Sur that collects fresh produce and dry goods from local farms, gardens, and restaurants with abundance to share. They distribute these goods freely to their neighbors every week at the Big Sur Grange, where people can gather, connect, and are encouraged to redistribute these items to others in the area. Congratulations and thank you to Helen and her team for creating this network of good will and sustainability in Big Sur!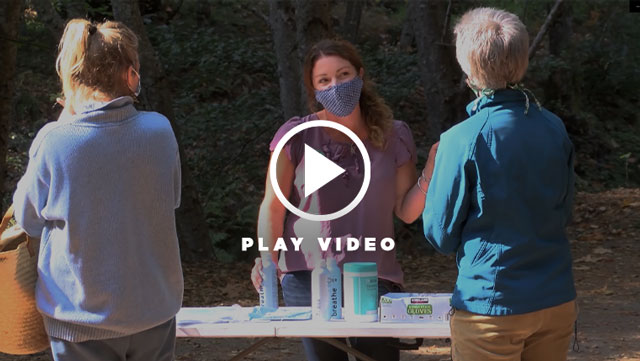 Aaron Lazenby & Kate Pavao
Aaron and Kate are the founders of the Live Like Coco Foundation, a Santa Cruz based nonprofit helping kids grow up healthy and with opportunities to pursue their dreams. The Foundation provides a variety of programs focusing on literacy, health and wellness, nature and environmental education, community service, and extracurricular activities. Congratulations and thank you, Kate and Aaron, for creating a brighter future for kids in the Santa Cruz community!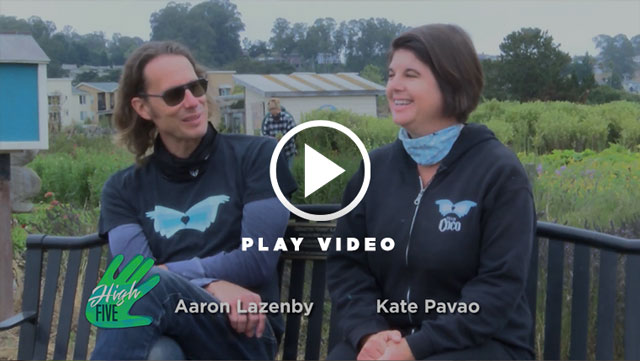 Tiffany Nino
Tiffany is a Salinas High School rising senior who is striving to make a positive difference for essential workers in her area. She is spearheading her own Hero Healing Kits project, an initiative to donate care packages to grocery store employees as a sign of the community's appreciation, and as a way of brightening their day. Support her mission through GoFundMe.com!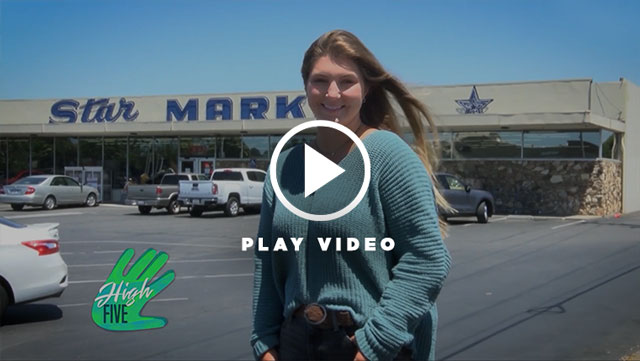 Kara Lyman
Kara is the founder of Caroline's Pantry, a nonprofit community effort to feed people, animals and the earth by reusing, recycling and repurposing food and resources that would otherwise go unclaimed.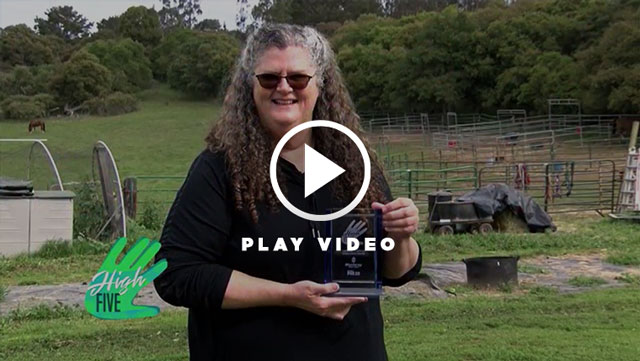 Emily Doré
Emily is the Head Administrator for Free 2 Be a Kid, a Santa Cruz based children's clothing exchange. She organizes donations and drop-offs around the county providing peace of mind for families in need. Watch how she's bringing comfort and joy to her community through her efforts!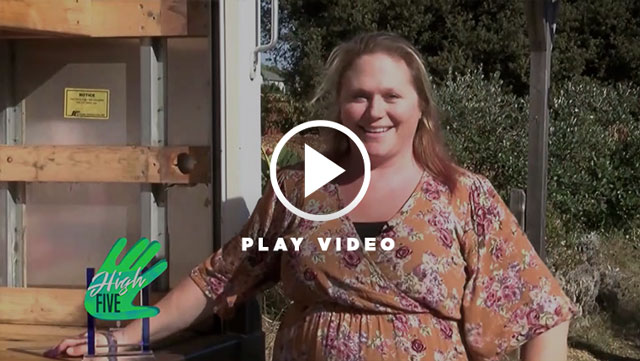 Julianne Leavy
Julianne is the Executive Director of Harmony At Home. She dedicates her life to breaking cycles of violence in our community. Watch her story to see how she's helped adolescents dealing with childhood trauma, bullying and abuse.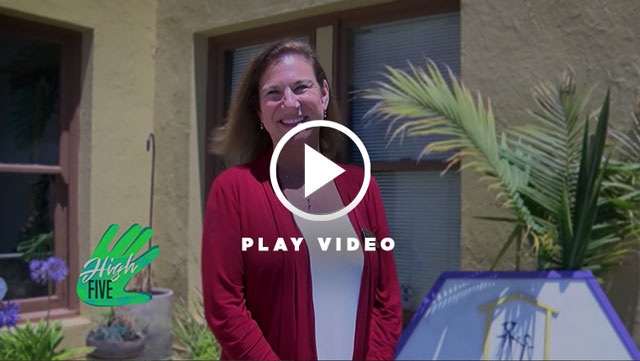 Elise Lalor
Elise is the Co-Founder of Monkey Tail Ranch. She trains service dogs to meet the needs of families and individuals struggling with autism, stress and anxiety. Watch how her amazing work has improved lives!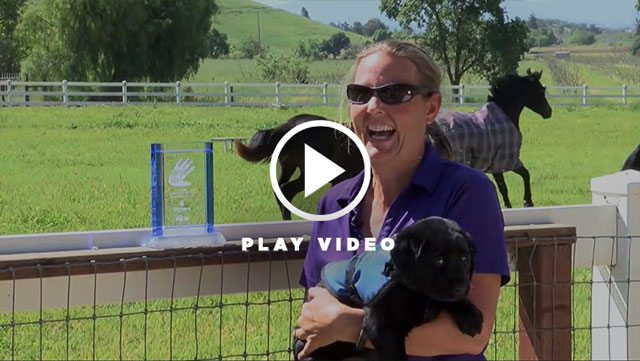 Joanne Bowman
Joanne is the Bookstore Manager of Friends of the Marina Library. She encourages the public to donate used, old books and sells them at low-cost prices to our community. Click the video to watch her story!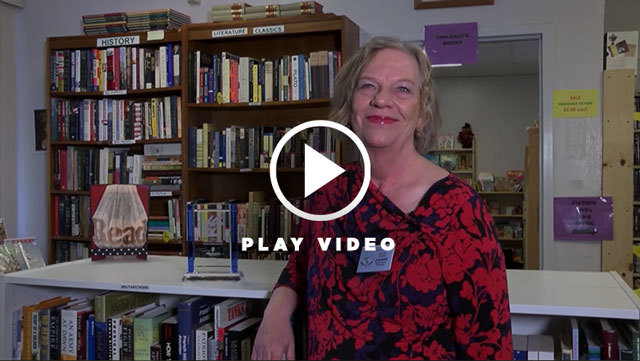 Michelle Williams
Michelle is the Executive Director at the Arts Council Santa Cruz County, a private, non-profit agency. Her focus on increasing arts education is building our communities in a big way. Check out her story by watching our video!